Rebecca Bazley
Placement of the Month | March 2022
Placed Role: Philanthropy & Development Manager
---
About the Role
The Philanthropy and Development Manager is responsible for building deep, values-based, long-term relationships with donors across corporate; individual; trust and foundation and government philanthropic segments. Working collaboratively across the organisation nationally, the Philanthropy and Development team is responsible for ensuring potential and active donors are taken on the organisation's journey, in order to form highly sticky, longer-term relationships.
About Rebecca
Rebecca's career journey is a prime example of the importance of transferrable skills, particularly in the current, highly competitive market. With no prior experience in the not-for-profit sector, Rebecca has been able to utilise her ability to connect with people and grow businesses in her previous roles with luxury fashion and jewellery brands to now help raise funds for rural communities throughout Australia.
Here's a bit more about her career journey…
Rebecca started out as a retail stylist for an Australian clothing brand, here in Brisbane. Seeing how eager Rebecca was to learn and grow, the State Manager took her under their wing and after some time, Rebecca successfully applied for a retail trainee cadetship at David Jones (after learning this was a common pathway for David Jones executives).
She completed a Traineeship Cert III in retail and worked across all departments, spending time in each business and getting to know her colleagues, build relationships and sales, and then transfer to new areas, such as logistics, HR and visual merchandising. This required Rebecca to essentially start over each time in each of the different departments, ultimately adding to her diverse set of skills.
After 2+ years, she secured a role with Giorgio Armani, starting in the luxury division – administration analysis, sell-throughs, training the team on the new collection, and supporting the Head of the Department. Throughout her time here, she took on more responsibility and in the end was buying for the brand. This included travelling to Milan, choosing the collection, and then training the teams. She was also given the responsibility to look after the new season launch in stores, and took the collection across Australia, prospecting different areas where the brand had no profile – locations such as Bowral, Darwin, Toowoomba, Canberra etc. She hosted one to two-week events in each location, owning the whole project from start to finish.
After travelling to NYC and exploring the Van Cleef & Arpels stores, Rebecca developed a stronger sense of what luxury should be. When she returned home, she sought out a role with the brand when they entered the Australian market and was eventually successful in securing the position of Senior Marketing & Merchandising Executive (for Australia). In this role, she would be a voice for the new market in the region, set up functions, train the teams, analyse the product assortment, work with sales assistants on the client journey to identify the right product for them, and helped with events and with private client appointments.
After almost 10 years with luxury brands, Rebecca wanted a new challenge and to evolve her career towards the areas she most enjoyed. Her role with Van Cleef was more aligned with senior analysis and merchandise management and she prefers client facing; to use her skills to connect with people and grow businesses. These are her strengths.
Throughout our recruitment process here at Windsor Group, we found Rebecca to be genuine, personable and confident. Her ability to find mutual ground and engage with people is what made her such a strong candidate for our client. Coming from the country, she is resilient and open. She has diverse experience and can connect on every level with everyone and all walks of life. These have been crucial in her ability to source, develop and maintain exceptional ongoing relationships. She also has the resilience need for sales – when prospecting and reaching out to clients who aren't expecting a call, who've never heard of you and don't want to engage with what you're selling.
Ultimately, Rebecca takes pride in her values and country ethics. Family to her is everything and her goal is to be remembered for being community minded – the perfect attributes for this values-based organisation and the Philanthropy & Development Manager role.
---
Recruiter for the Role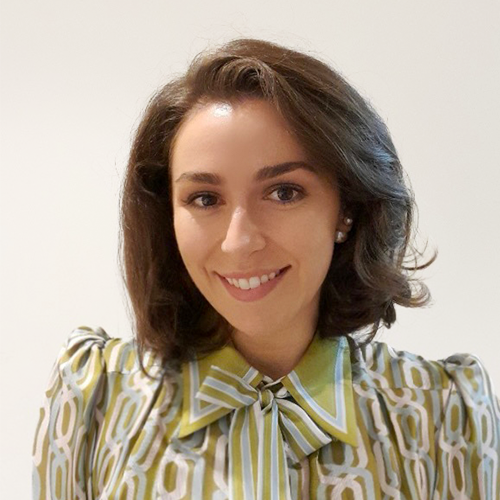 Placement of the Month: Rebecca Bazley
Looking for premier candidates to join your organisation?
Speak with our consultants today!